Testing Services
Below you'll find a description of all of our testing services that we administer to our clients. When your ready to schedule your testing session, please click the 'Schedule Today' button to connect with us and get the process started.
Schedule Today!
Psycho Educational
Many parents watch their children struggle in school for years and do not know why. This can lead to decreased confidence, acting out, and avoidance of school work altogether.
For many, however, the academic struggle may be because a learning disorder such as dyslexia, dysgraphia, or dyscalculia. Psycho-educational evaluations are designed to eliminate the guessing game and identify the root cause of poor academic performance in children and teens. 
Neurological
Do you or your child have struggles with learning new things at school or work? As an adult, do you have difficulties organizing or completing work-related tasks, distractibility, and memory problems.
Academic failure can be devastating to those who experience it. No matter how much effort is put forth,  it may never seem to be enough. Many parents are confused because learning new things previously was easy and now it is not. Adults that struggle often describe their brain getting foggy and slow down compared to how they use to process information.
AD/HD
Do you ever find yourself wondering, "Does my child have ADD or ADHD?" We can help answer these questions with comprehensive ADHD and ADD testing. While a single checklist may point us in the right direction, true assessment and diagnosis requires a more thorough approach.
Our ADHD and ADD testing looks at behavioral and cognitive areas of your life to help determine if an attention disorder (or something else entirely) is significantly impacting functioning. At the conclusion of our evaluation, you can rest assured that you have received the most comprehensive set of ADHD and ADD testing and treatment recommendations available.
Autism
At our practice we understand your concerns and desires to understand your child's struggles at a deeper level and know how to best advocate for your child's needs.
We have helped many parents walk this journey of exploring an Autism diagnosis and taking appropriate next steps to advocate for your child's needs.
Many parents are terrified to learn their child is on the autism spectrum. Expectations give way to fears of what to do if their child is diagnosed with any kind of disorder. 
Gifted
Is your child bored in school and need a more challenging academic environment? As a parent, you may notice that your child understands concepts well beyond their years and that they are intellectually creative or stimulated by learning more than the typical child.
Gifted evaluations can help determine if your child qualifies Accelerated Gifted Placement. Gifted evaluations include an Intelligence Quotient (IQ) test to identify your child's IQ score. IQ scores are used a determining factor in eligibility for gifted placement. A feedback session is provided to discuss results.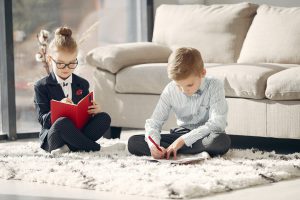 Personality Testing
You may be questioning what is going on psychologically with you or your child. Are you or your child experiencing emotional instability, strained relationships, or problems with erratic behaviors? A personality assessment is a comprehensive process to see what issues are affecting you or your child to help pinpoint the reasons someone is struggling with unmanageable problems.
Personality assessments include a comprehensive report with recommendations or actionable steps to take to help resolve the issues identified. Often these actionable steps are addressed within the client/counselor relationship. Both clients and counselors use the actionable steps as a roadmap to guide the course of treatment. Additionally, many clients find it useful to share the personality assessment results with their treating psychiatrist to help guide the medication regiment course.
IEP Advocacy for Parents
Lastly, as parents it can be overwhelming when advocating for their child in response to psycho-educational results. Although the parental emotional response can be strong, it is important to keep the momentum going and execute the actionable plan outlined in the psycho-educational evaluation. We like helping parents advocate for their child's needs.
This advocacy work can be done through attending school meetings with the parents, speaking to the teachers directly about the recommendations, or consulting with other medical or mental health professionals. Parents utilize theses services to help form a support team for their child as they address each of their child's needs.
Ready to Schedule an Appointment for testing or therapy?
We know how difficult it can be to take the first step to ask for help. You also may have questions! Our team of mental health professionals are available to help you through this process. Call today and we will get you scheduled with one of our therapists or testing psychologists. If you have questions before you begin, we're here to answer questions about therapy, testing, our counselors, or anything else. Please fill out the form below and we'll be in touch with you soon!
Contact Us Today! Click here to fill out our contact form >>
Other Mental Health Services at Sheltering Oaks Counseling
Your family may need help in more than one way. At Sheltering Oaks Counseling, we want to meet the mental health needs of every member of your family. Therefore, we offer a number of  mental health services at our Wesley Chapel, FL based therapy clinic.  For example, our therapists offer Christian counseling, counseling for young adults, therapy for cancer survivors and trauma therapy. We also have marriage counseling, family therapy, play therapy, and counseling for ministers. Not only can we help you in our Tampa area counseling offices, but we can also work with you anywhere in the state with online therapy in Florida.
Additionally, we offer several types of testing services, including neuropsychological testing, ADHD testing, psychoeducational evaluation, Gifted testing, and more. Finally, our specialty services for veterans and parents as IEP advocates can help you too! We would love to connect when you are ready to reach out.
3717 Turman Loop Suite 101, Wesley Chapel, FL 33544