Over the past several months, we have used "A new normal" to describe our life and daily habits since the coronavirus pandemic began to impact our lives and communities. This change has brought so much uncertainty that we may find it difficult to establish a routine or to even identify what is normal for us. Our perspectives of what is acceptable and appropriate have also been shifted during this time.
The news and media coverage of this topic seems to stir up fear and cause added stress. It is important to remember that God is always with us, even in times of trouble and transition. In Genesis 28:16, it says: "Then Jacob awoke from his sleep and he said, Without any doubt the Lord is in this place, and I did not realize it." God was there even though Jacob did not realize it. 
Deuteronomy 31:6 says "So be strong and courageous! Do not be afraid and do not panic before them. For the Lord your God will personally go ahead of you. He will neither fail you nor abandon you." We have all experienced some type of change during this pandemic. Even though the areas that change may vary across individuals, the outcome remains the same: You will be changed!
As we learn to navigate this new normal, there are several things you can do to help reduce stress, calm anxieties, and regain hope for your future.
1. Focus on what you can control
You are responsible for things within your control, such as where you go, what you do, and what you think about.  Focus on your role and what you can do to stay healthy physically, medically, emotionally, and spiritually.  In  Proverbs 25:28 it says "A person without self-control is like a city with broken-down walls." In 2 Peter 1:5-6 it says "In view of all this, make every effort to respond to God's promises. 
Supplement your faith with a generous provision of moral excellence, and moral excellence with knowledge, and knowledge with self-control, and self-control with patient endurance, and patient endurance with godliness." And Lastly, Luke 6:31 says
"
And as you wish that others would do to you, do so to them
."
2. Pray about things out of your control
For those things that you do not have control over, such as other people's choices, it is not helpful to force control or to remain fearful based on their choices. In all things pray! In Philippians 4:6 it says "
Don't worry about anything; instead, pray about everything. Tell God what you need, and thank him for all he has done." In
Isaiah 41:10 it says "
Don't be afraid, for I am with you.
Don't be discouraged, for I am your God. I will strengthen you and help you. I will hold you up with my victorious right hand."
3.
Manage stress levels by engaging in good self-care
Remember, you cannot be as productive as you would like or helpful to others if you are stressed or burnt out.  One of the best ways to reduce stress is to be proactive! First, make sure you get plenty of sleep and establish a sleep routine. Your body will get used to the sleep schedule and you will not need an alarm clock to tell you when its time to wake or sleep. Second, rather than snacking throughout the day, establish a good meal schedule. Another important thing to remember is to drink plenty of water.

Since our bodies are mostly made of up water, we thrive when we are well hydrated. Also, make sure you set aside time to have some fun. We feel better emotionally when we smile, laugh, and engage in something we truly enjoy. Lastly, creating a good exercise routine that you can do daily or weekly. When you exercise, your body releases endorphins which can boost your mood and reduce your stress levels. In 1 Corinthians 6:19 it says "
Don't you realize that your body is the temple of the Holy Spirit, who lives in you and was given to you by God? You do not belong to yourself."
4. Limit your COVID news intake
While it is helpful to stay up-to-date on local guidelines and health concerns within your area, it is not helpful to constantly watch and research this condition. There are so many scriptures in the bible about guarding your eyes and your heart. In Matthew 6:22-23 it says
"Your eye is like a lamp that provides light for your body. When your eye is healthy, your whole body is filled with light. But when your eye is unhealthy, your whole body is filled with darkness. And if the light you think you have is actually darkness, how deep that darkness is!"
5.
Social Distance over Social Isolation
Dr. Amen recently wrote a blog about how loneliness not only negatively impacts your emotional health, but your physical health as well. He explained that too much social isolation can lead to loneliness, which then leads to several problems including altered brain development in young children, cognitive decline in adults, impaired immune system, increased risk for suicide, alcohol and substance use disorders, depression, anxiety, and sleep problems. Dr. Amen highlighted the importance of spending time with others to reduce loneliness. This can be done through events online or socially distanced in-person meeting. Guidelines for social distance is 6 feet, which can easily be done with small groups in open spaces. 
In Hebrews 10:24-25 it states "Let us think of ways to motivate one another to acts of love and good works. And let us not neglect our meeting together, as some people do, but encourage one another, especially now that the day of his return is drawing near." Also, in 1 Corinthians 14:26 it states "Well, my brothers and sisters, let's summarize. When you meet together, one will sing, another will teach, another will tell some special revelation God has given, one will speak in tongues, and another will interpret what is said. But everything that is done must strengthen all of you."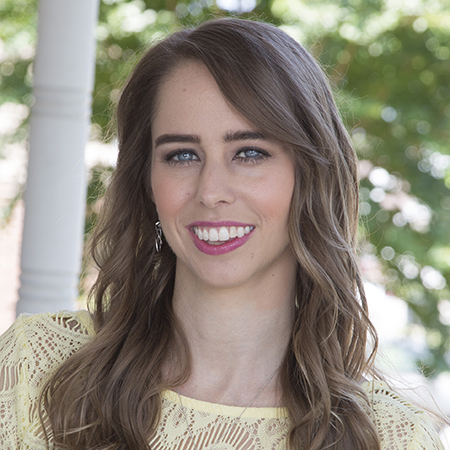 Dr. Brenna Grant Squires – Psychologist/Author
One last word of encouragement is found in 2 Timothy 1:7 (AMP): For God did not give us a spirit of timidity or cowardice or fear, but [He has given us a spirit] of power and of love and of sound judgment and personal discipline [abilities that result in a calm, well-balanced mind and self-control].
If you need more help with your relationship and want to develop further skills to have a successful marriage call Sheltering Oaks Counseling Center at 813-982-4230 and set up an appointment.
Ready to Schedule an Appointment for testing or therapy?
We know how difficult it can be to take the first step to ask for help. You also may have questions! Our team of mental health professionals are available to help you through this process. Call today and we will get you scheduled with one of our therapists or testing psychologists. If you have questions before you begin, we're here to answer questions about therapy, testing, our counselors, or anything else. Please fill out the form below and we'll be in touch with you soon!
Contact Us Today! Click here to fill out our contact form >>
Other Mental Health Services at Sheltering Oaks Counseling
Your family may need help in more than one way. At Sheltering Oaks Counseling, we want to meet the mental health needs of every member of your family. Therefore, we offer a number of  mental health services at our Wesley Chapel, FL based therapy clinic.  For example, our therapists offer Christian counseling, counseling for young adults, therapy for cancer survivors and trauma therapy. We also have marriage counseling, family therapy, play therapy, and counseling for ministers. Not only can we help you in our Tampa area counseling offices, but we can also work with you anywhere in the state with online therapy in Florida.
Additionally, we offer several types of testing services, including neuropsychological testing, ADHD testing, psychoeducational evaluation, Gifted testing, and more. Finally, our specialty services for veterans and parents as IEP advocates can help you too! We would love to connect when you are ready to reach out.
3717 Turman Loop Suite 101, Wesley Chapel, FL 33544