Psychoeducational testing is a very useful tool to aid in a child's academic success! The purpose of psychoeducation testing is to evaluate a child's current functioning or performance level to guide or manage expectations and to assess the necessity for academic accommodations.  Psychoeducational testing usually involves assessing a full picture of the presenting concern and often includes evaluating the child's cognitive abilities, academic performance, emotional functioning, and social functioning.
Cognitive assessments allow us to evaluate the child's ability to comprehend and express verbal information, to use non-verbal reasoning skills, to recall visual and auditory information, to assess the speed in which they process information, to determine their level of cognitive flexibility, and to assess their ability to attend to tasks.  Cognitive assessments give us a good idea of the child's general abilities and capacity to learn, and they can identify potential barriers to learning.
For example, a child with a very low processing speed score may take a long time to think through a task and therefore may require extended time to complete tasks. Lower processing speed may also lead to attentional difficulties. Academic assessments evaluate the child's abilities in several areas of reading, writing, and mathematics to determine if their academic difficulties are related to a possible learning disorder. Academic assessments will often provide age-equivalents and grade-equivalents to identify where the child is performing when compared to children their same age or grade level.
Emotional and social assessments are utilized to evaluate whether there is anything else impacting a child's current functioning, like anxiety or depression. For example, children who experience anxiety may have worrying thoughts so often that they are not attending to what the teacher is saying or may miss items on a test.
Since there is a wide range of issues that can be impacting your child's academic performance, it can be difficult to determine the cause of these issues without proper evaluation. Therefore, to determine if psychoeducational testing would be beneficial, please answer the following questions about your child:
[1] Is your child achieving their fullest potential academically? 
[2] Do you know what you should be expecting from your child academically? 
[3] Is your child able to complete their homework without assistance from a teacher or you? 
[4] Is your child able to complete their homework or academic tasks without needing extra time?  
[5] If your child has already been diagnosed with a disorder (i.e., ADHD), are they succeeding in school with the current accommodations?  
If you answered no or I don't know to any of the questions 1-5, your child would likely benefit from having a psychoeducational evaluation. If you are still unsure, please answer the additional questions about your child:
[6] Does your child struggle with reading, writing, or mathematics? 
[7] Has your child received tutoring for at least 6 months and still not showing any progress? 
[8] Does your child have informal academic accommodations in school (e.g., extra time on tests)?
[9] Do you notice your child has difficulty learning material or retaining information? 
[10] Have you asked your child's school for a Child Study, 504 Plan or IEP meeting and have been denied due to a lack of evidence of your child's difficulties?
If you answered yes or I don't know to any of the questions 6-10, your child would likely benefit from having a psychoeducational evaluation.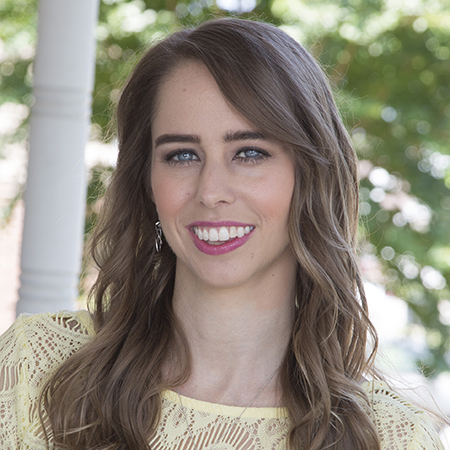 Dr. Brenna Grant Squires – Psychologist || Author
If you would like to have personality testing completed, please contact Sheltering Oaks Counseling at 813-982-4230 and set up an appointment.
Ready to Schedule an Appointment for testing or therapy?
We know how difficult it can be to take the first step to ask for help. You also may have questions! Our team of mental health professionals are available to help you through this process. Call today and we will get you scheduled with one of our therapists or testing psychologists. If you have questions before you begin, we're here to answer questions about therapy, testing, our counselors, or anything else. Please fill out the form below and we'll be in touch with you soon!
Contact Us Today! Click here to fill out our contact form >>
Other Mental Health Services at Sheltering Oaks Counseling
Your family may need help in more than one way. At Sheltering Oaks Counseling, we want to meet the mental health needs of every member of your family. Therefore, we offer a number of  mental health services at our Wesley Chapel, FL based therapy clinic.  For example, our therapists offer Christian counseling, counseling for young adults, therapy for cancer survivors and trauma therapy. We also have marriage counseling, family therapy, play therapy, and counseling for ministers. Not only can we help you in our Tampa area counseling offices, but we can also work with you anywhere in the state with online therapy in Florida.
Additionally, we offer several types of testing services, including neuropsychological testing, ADHD testing, psychoeducational evaluation, Gifted testing, and more. Finally, our specialty services for veterans and parents as IEP advocates can help you too! We would love to connect when you are ready to reach out.
3717 Turman Loop Suite 101, Wesley Chapel, FL 33544