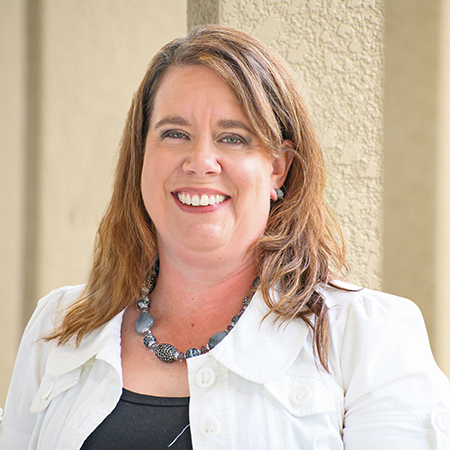 Hello! My name is Tina Wetor. I am earning my Master's in Marriage and Family Therapy through Abilene Christian University.  I am also a licensed minister in the Assemblies of God. Upon graduation, I will continue to write books, preach/teach, and counsel those who need assistance. Also, I will continue to be a nerd; it's my specialty.  No matter how old I get, I never want to stop learning!
My passion as a new marriage and family therapist is to support you during those moments of difficulty, questions, or self-doubts, and to remind you of your passion, worth, and strengths.  Trauma can sometimes blind our abilities to see ourselves clearly or we can be "stuck in our head." Both of those can prevent us from moving forward.  From my own experience, I understand the strength it takes to address those situations.  It's not easy but it's easier with support, counsel, and a safe environment to express it.  That's why I became a counselor: to help process the deep waters of the heart. 
My background as a minister helps me to empathize with those who are hurting or seeking answers in life.  My joy in life has been watching a person's life transform by learning about who they are.  As I step into a new phase of my life, my desire hasn't changed in helping people find their purpose, hope, or a new direction of learning and growth.
Ready to Schedule an Appointment for testing or therapy?
We know how difficult it can be to take the first step to ask for help. You also may have questions! Our team of mental health professionals are available to help you through this process. Call today and we will get you scheduled with one of our therapists or testing psychologists. If you have questions before you begin, we're here to answer questions about therapy, testing, our counselors, or anything else. Please fill out the form below and we'll be in touch with you soon!
Contact Us Today! Click here to fill out our contact form >>
Other Mental Health Services at Sheltering Oaks Counseling
Your family may need help in more than one way. At Sheltering Oaks Counseling, we want to meet the mental health needs of every member of your family. Therefore, we offer a number of  mental health services at our Wesley Chapel, FL based therapy clinic.  For example, our therapists offer Christian counseling, counseling for young adults, therapy for cancer survivors and trauma therapy. We also have marriage counseling, family therapy, play therapy, and counseling for ministers. Not only can we help you in our Tampa area counseling offices, but we can also work with you anywhere in the state with online therapy in Florida.
Additionally, we offer several types of testing services, including neuropsychological testing, ADHD testing, psychoeducational evaluation, Gifted testing, and more. Finally, our specialty services for veterans and parents as IEP advocates can help you too! We would love to connect when you are ready to reach out.
3717 Turman Loop Suite 101, Wesley Chapel, FL 33544