At some point in our lives, we find that we will not get along with everyone. As we get older, we start to learn that relationships are influenced by both individuals in the relationship. The quality and strength of a relationship is determined by a desire to have a good relationship and the willingness to take corresponding steps to ensure that relationship stays strong. For some, obtaining and maintaining a healthy relationship may be relatively easy; whereas for others, this may seem impossible or unrealistic. 
For everyone, having healthy, positive relationships is the key to living a fulfilled life of purpose. God has designed us to have relationships with others, including with Him! Even in the very beginning, God stated "It is not good for man to be alone. I will make a helper who is just right for him." (Genesis 2:18 NLT). God made Eve similar to Adam, in that she was human, but different in most other aspects.  
Adam and Eve had their own thoughts, feelings, actions, physical characteristics, quirks, likes, dislikes, personality, and the list goes on! God did not make a clone of Adam because he knew that is not what was needed. God made us all different. Our differences are what make us unique and bring us together. Often times, we tend to have the most problems with others when roles are misunderstood, boundaries are crossed, or clear communication is lacking.   
It can be difficult to repair or improve a relationship if we do not know exactly what is wrong. While therapy is a very helpful tool to help us process thoughts, identify feelings, and challenge behaviors, there are times where you may want or need something different than therapy. In those times, one avenue to pursue is personality testing. 
Personality assessments have been around for decades, although the purpose for using them has changed over time. At the present time, personality assessments can be used for a variety of reasons. 
When trying to identify if personality testing is a good fit for you, answer the following questions:
Do you find it hard to get along with others?

 

Are you having relationship troubles?

 

Do you notice a negative pattern of relationship choices?

 

Do you seem to push people away and don't know why?

Are you not seeing progress in therapy?

 

Do you have trouble with making or keeping friends?

 

Do you feel "stuck" where you are and are not sure how to proceed?

 

Have you ever experienced a breach of trust with someone that you find yourself disconnected from others?

 

Do you notice you have difficulties, but you are not sure if therapy would be helpful at this time?

 

Have you have tried several medications and they do not seem to be working?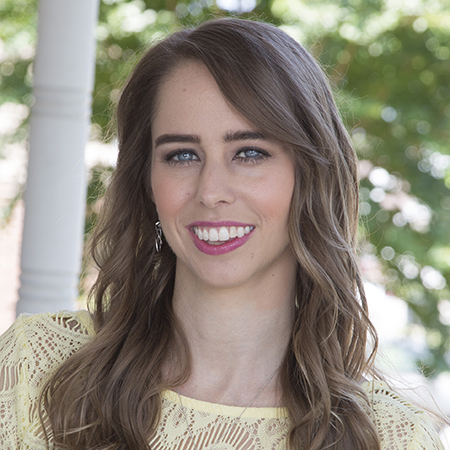 Dr. Brenna Grant Squires – Psychologist/Author
* If you answered YES to any of the questions above, personality testing may be a helpful avenue to try.
If you would like to have personality testing completed, please contact Sheltering Oaks Counseling at 813-982-4230 and set up an appointment.
Ready to Schedule an Appointment for testing or therapy?
We know how difficult it can be to take the first step to ask for help. You also may have questions! Our team of mental health professionals are available to help you through this process. Call today and we will get you scheduled with one of our therapists or testing psychologists. If you have questions before you begin, we're here to answer questions about therapy, testing, our counselors, or anything else. Please fill out the form below and we'll be in touch with you soon!
Contact Us Today! Click here to fill out our contact form >>
Other Mental Health Services at Sheltering Oaks Counseling
Your family may need help in more than one way. At Sheltering Oaks Counseling, we want to meet the mental health needs of every member of your family. Therefore, we offer a number of  mental health services at our Wesley Chapel, FL based therapy clinic.  For example, our therapists offer Christian counseling, counseling for young adults, therapy for cancer survivors and trauma therapy. We also have marriage counseling, family therapy, play therapy, and counseling for ministers. Not only can we help you in our Tampa area counseling offices, but we can also work with you anywhere in the state with online therapy in Florida.
Additionally, we offer several types of testing services, including neuropsychological testing, ADHD testing, psychoeducational evaluation, Gifted testing, and more. Finally, our specialty services for veterans and parents as IEP advocates can help you too! We would love to connect when you are ready to reach out.
3717 Turman Loop Suite 101, Wesley Chapel, FL 33544